NMY SPACES
Meetings. Workshops. Events.
NMY SPACES is an exclusive event location in Frankfurt's newly designed Ostend directly on the banks of the Main. On two floors NMY SPACES offers a view into the future with high-tech, inspiration and creative space for events of all kinds.
Our Special: The Mixed Reality Experience.
Meetings - Workshops - ThinkTanks - Lectures - Coachings - Technology demos
Seminars - Teambuildings - Presentations - Offsites - Hackathons
Location

300m² and space for up to 60 people in Frankfurt am Main

Features

High-speed WiFi, smart home, Sonos sound system, interactive whiteboards and much more

Discretion

Soundproof and air-conditioned rooms for conferences

Catering

Coffee kitchen, snacks, drinks and individual catering

VR & Fun

VR headsets, motion racing simulator, PlayStation, retro gaming, karaoke and more.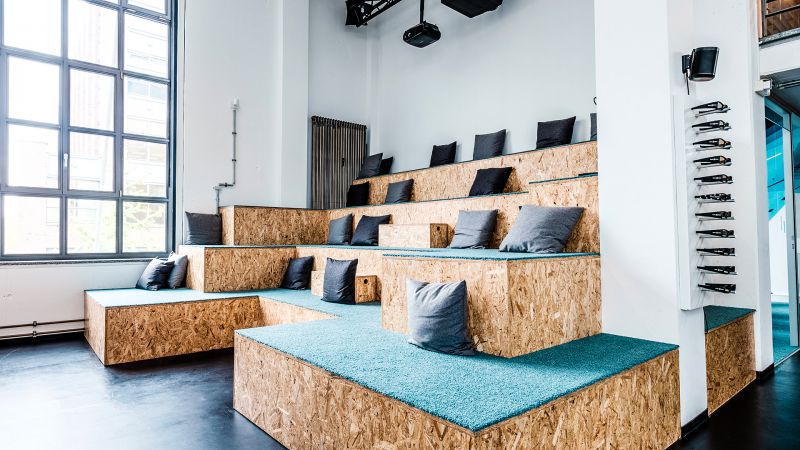 01
Arena
Panel discussions, collaborative exchange or active listening.
Stage & podium
Technology dashboard (e.g. AppleTV, HDMI connection)
Grandstand for up to 50 people
XXL whiteboard wall
Full HD projector & Windows PC
Stereo 3D projector incl. 3D glasses
Studio speakers
Darkening possible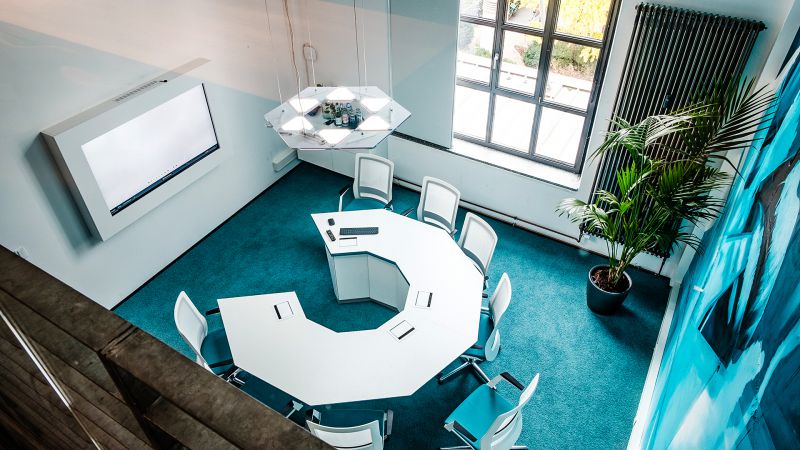 02
Conference Room
The Conference Room offers space for dialog at eye level - and also provides the necessary discretion if required.
Soundproof, air-conditioned meeting room
Seating for 8-10 people
Interactive whiteboard with instant emailing of results
4K TV, Apple TV, HDMI connection and Windows PC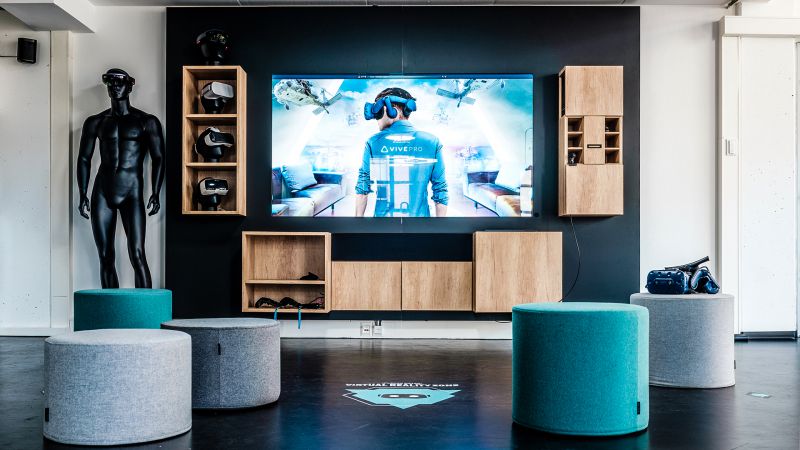 03
VR-Zone
Glasses on, controller in hand and dive into a new, virtual world! Our VR Zone can also be used as a presentation area.
20 m2 Virtual Reality Area
84" Full HD Touchscreen
Windows PC
Virtual Reality Headsets
Flexible seating options for 35 PAX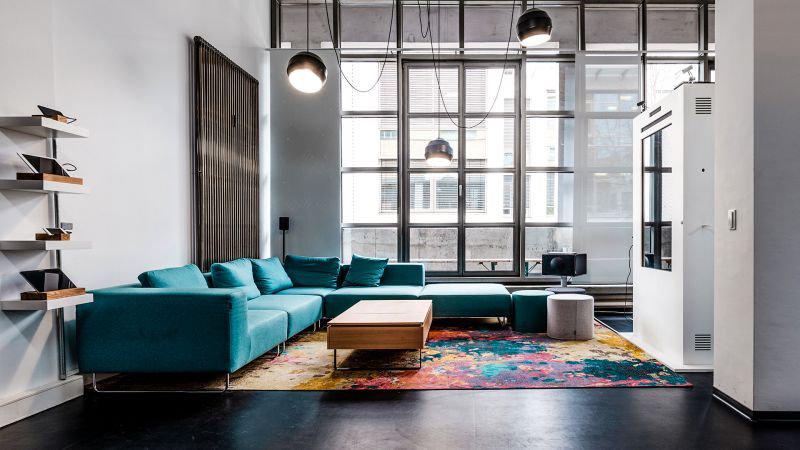 04
Mobile Lounge
Brainstorming without limits! Our Mobile Lounge is the perfect place to meet, share, network and work creatively.
Comfortable seating for 10 PAX
Info-stele for your advertising and corporate messages
Flipcharts & metaplan walls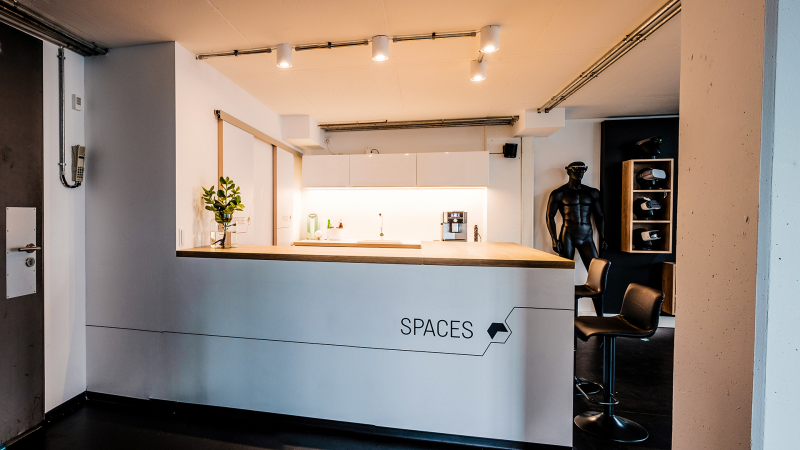 05
Bar
Being creative makes you hungry! SPACES provides catering for up to 60 guests. From snacks and drinks to business lunch - our bar provides soul food.
Coffee kitchen incl. equipment
Dishwasher
Refrigerator and freezer
Bar stools
Wardrobe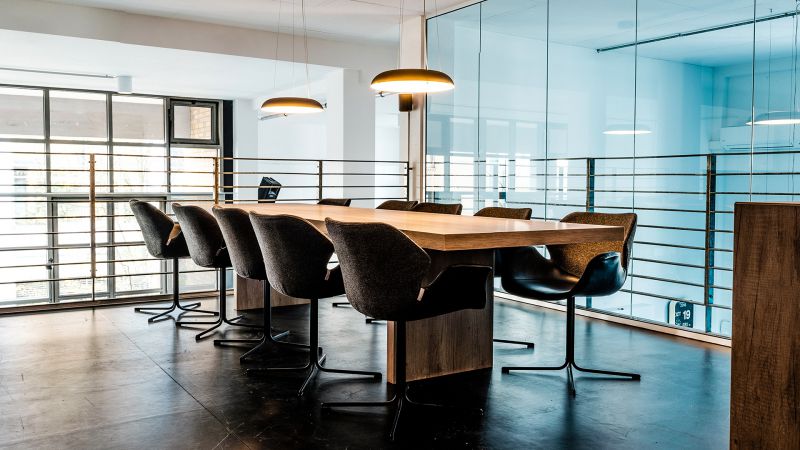 06
Meeting Area
The Meeting Area is a great spot for sharing ideas as well as enjoying a meal together in a relaxed and comfortable setting.
10 m² Area
Seating for 10 people
Sideboard optionally usable as catering area
Refrigerator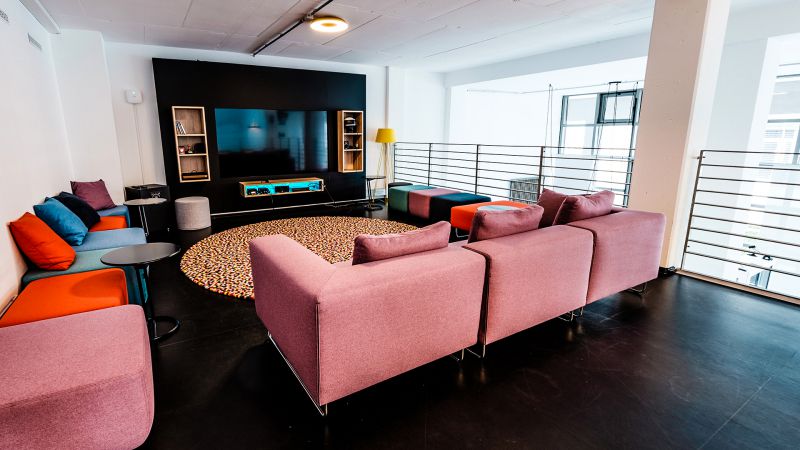 07
Gaming Lounge
A productive workday ends in the cozy ambience of the Gaming Lounge. This ensures a good mood and team spirit!
15 m² Area
Comfortable seating for 8 people
4K TV, Apple TV, HDMI connection and Windows PC
Playstation 4, Playstation VR
Retro consoles incl. games
Sounds interesting? Get in touch with us!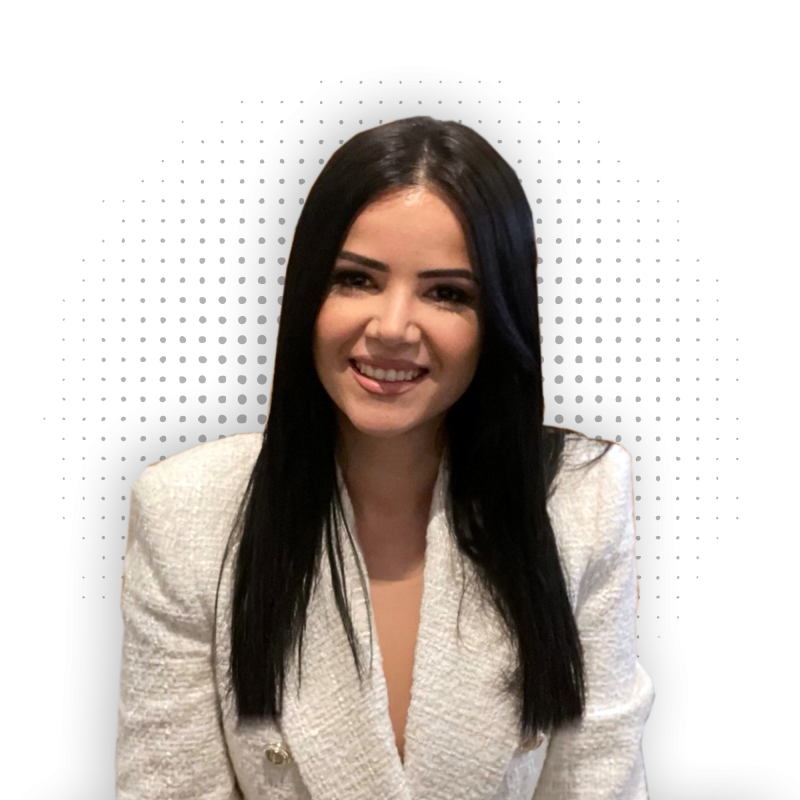 Anela Ujevic, Marketing Manager
Let´s talk!
If you are interested in renting the NMY SPACES or visiting us, feel free to contact me. Schedule a non-binding viewing appointment or arrange a call with me.
Your message is being sent...
All done!
We'll get back to you as soon as possible.
Anela Ujevic, Marketing Manager